Varanasi – Vindhyachal -Chunna Fort  – Varanasi Same Day Tour
Chunar is situated in the Vindhya range at a distance of 42 kms. Its District headquarter Mirzapur which is a very famous for its natural beauty, Historical events, Handicrafts & other Industrial setups and from the religious aspects as well. Especially Chunar town is existing in a triangular form on the right bank of holy Ganga and the left bank of the Jirgo. As Per Puranas the oldest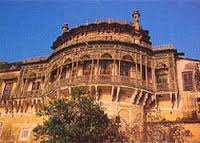 name of Chunar was Charanadri as Lord Vishnu had taken his first step in his Vaman in carnation in the dynasty of Great King Bali in the age of Satyug.
Vindhyachal is an important attraction around Varanasi. Vindhyachal is one of most important Shaktipeeths. It is believed that Goddess Durga had established herself here after having killed the demon king Mahishasura. Thus, Goddess Durga is also known by the name of Vindhyavasini in this area. In the latter years, the goddess had also defeated Shumbha and Nishumbha. Apart from its Mythological relevance, Vindhyachal is known for its beautiful natural surroundings.Sitakund is one of the popular attractions at Vindhyachal. It is said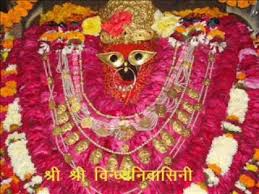 that when Sri Ram, Sita and Lakshman were returning home after their exile, Sita became very thirsty at this place. Since water was not easily available, Lakshman 
pierced an arrow and immediately a fountain of
water came out. In memory of Ram, Sita and Lakshman and Goddess Durga a temple was constructed.One can quench his/her thirst here at the Sitakund. After climbing 48 steps to the Sita Kund the track leads to another low hillock, where the Ashtabhuja Temple is situated.
Call us at +91 945-224-7010 for best deal or send us query for the best quotation !
we will provide you the perfect, customized itinerary at the best possible prices, in no more than 24 hours